FOLLOW US ON

Welcome to Soggy Bottom Motor Sport Park
Soggy Bottom Motor Sport Park, LLC is a 180 acre out door recreational park on the Florida Georgia line in MacClenny and South Georgia, only 30 minutes from west Jacksonville. It's soon to be one of the best of off-road riding and family out doors recreational parks around with access to Sparkman creek and the St. Mary's river. Come join us for fishing, swimming, riding, mudding, 4 wheeling, hiking, bicycling and nature trails.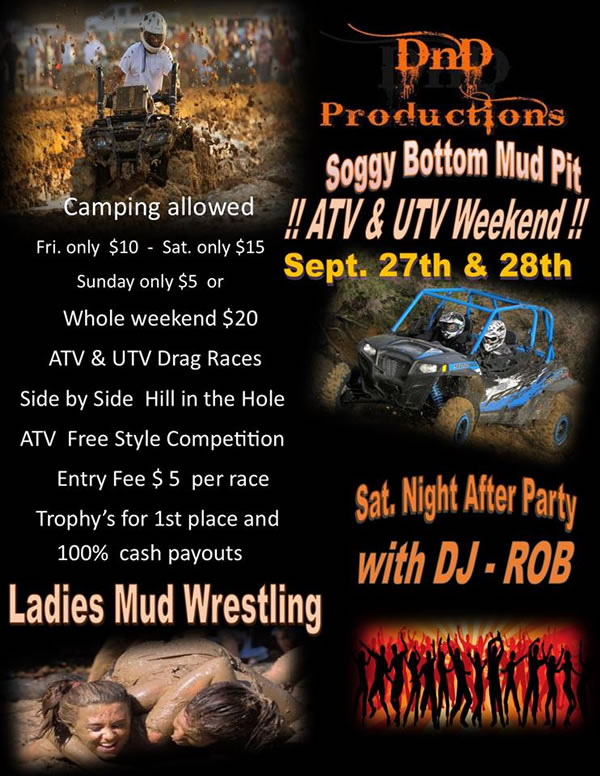 Posted by Dawn
Posted on 16:41, Monday, April 8
This Friday night 4/12/2013 at Soggy Bottom only it's $5 to get in lets tell everyone so we can do it again. $20 for the weekend including camping. Also we have set up a new facebook page it's soggybottommp make sure you like the new facebook page so you can get up to date information about soggy bottom and get answers to any questions you might have. Please tell everyone to like us there.